Tips & Tricks
10Things to Know Before Having Your Car Repaired
Your car is likely the second largest investment you're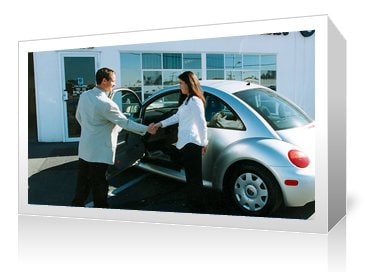 likely to make, so preserve its value and your safety by having it repaired professionally at Richmond Collision Center.
Never drive a car that could be unsafe because of damages. We will gladly arrange for your car to be towed to our repair facility.

Some insurance companies may want you to visit their     drive-in claims center before having your car repaired. You can do this,or you may leave your car at our location and ask that the insurance company come to inspect the car. Richmond Collision Center works closely with all of the major insurance companies and we protect your interest in our discussions with your insurance carrier.

As a consumer, it's nice to know that there is no law that requires you get more than one estimate or appraisal on your vehicle. You do however have the right to get as many comparison estimates as you'd like in order to help you make an informed decision about your collision repair options.

You have the right to take your vehicle to the collision repair center of your choice. Your insurance company cannot require you to go to a particular shop. Your insurance company usually can recommend a reputable repair center in your area, including Richmond Collision Center.

Differences in repair estimates are common. A lower estimate may not include all necessary work. If you're not sure why one estimate is different from another you've received, just ask our friendly service advisor.

Choose a repair center that has unibody repair equipment and certified (by I-CAR or ASE for example) technicians. Richmond Collision Center is I-CAR certified and all of our technicians have continuing I-CAR and ASE training to ensure that they are skilled in the latest repair process and equipment.

Make sure you choose a collision repair center that has the advanced equipment and systems used to remove and reinstall frame, suspension, engine, and drivetrain components as well as provide other essential collision repair services. Richmond Collision Center has the latest equipment and training necessary to repair your car to its exact  factory specifications.

Make sure that the collision repair center offers a warranty. Richmond Collision Center offers every customer our     industry-best warranty that protects you for as long as you own your vehicle.

Let us help you work with your insurance company. Richmond Collision Center has established positive business relationships with virtually every auto insurance company. Our ability to "cut through the red tape" ensures a smoother, faster repair process.

Ask the repair center to pre-arrange a rental car. Since the average car is in the repair shop for two weeks, ask if the shop can make recommendations for a rental car company and if they can arrange for a replacement rental car to be ready when you drop off your car. At Richmond Collision Center we work with Enterprise Rent-A-Car to arrange a rental car for you on the spot.