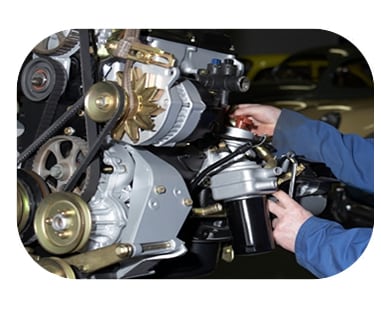 Why is it important to have a full service mechanical shop on-site to handle the mechanical aspects of your repair? The answer is quite simple really, time. 
The time it takes to sub-let work to off sight mechanical shops can sometimes add weeks to the length of a repair. Since most major accidents require mechanical work, that means longer to getting you back on the road in your car, truck or SUV.

Richmond Collision Center has on-site mechanical services for all makes and models, provided by ASE Certified mechanics. We have full service laser frame and alignment machines to return your vehicle to its pre-crash condition. That means we can get your vehicle back to you in pristine condition faster than many other body shops can. 
Richmond Collision Center also provides the industry's best engine, diesel and drivetrain technicians in the area. We stock a full line of body and engine parts to speed the repair of your vehicle. That's why we are trusted by most major insurance carriers and recommended by your friends.